How to plan your first wildlife safari in Africa
How to plan your first wildlife safari in Africa.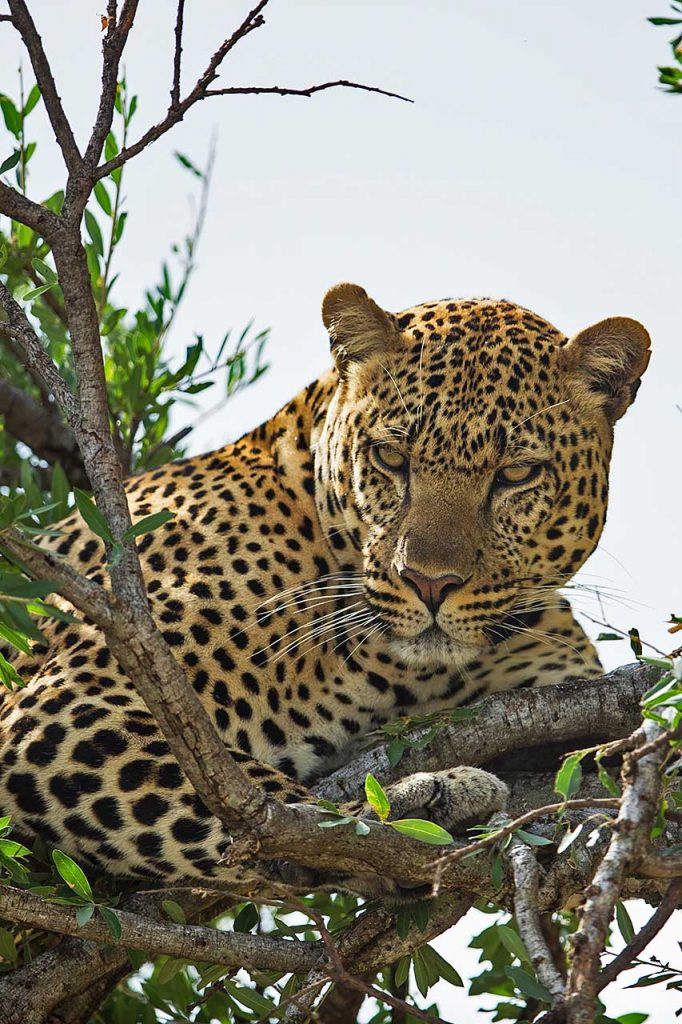 A Wildlife safari in Africa is something every wildlife lover dreams of, and they should experience it once in their lifetime. It's a chance to see unique flora and fauna in its natural habitat, and to find yourself uplifted by the breath-taking scenery of the African savannah.
Catch the magnificent sights of the African wildlife – thousands of zebras migrating across grasslands, flocks of florescent flamingos creating a field of colour across a shimmering lake, lions feasting on a fresh kill. With careful planning, there's no reason why this once-in-a-lifetime experience has to cost more than any other form of international travel.
Picking the best time for a wildlife safari in Africa
A successful safari depends heavily on the time of year to travel to Africa. There are two main seasons here – dry and rainy. During the dry season, rainfall is rare, and the air is dry, and temperatures vary widely between hot and pleasant. The day time heat will take some getting used to as this is the best time of the year for game spotting.
With limited water, animals move around riverbeds, lakes, and human-made watering holes, giving you a better chance to spot them. During this season, it is easier to spot wildlife as the undergrowth is sparse.
The low season usually coincides with the rainy season, when prices for safari tours and accommodation decrease. The rains bring with them lush landscapes and fewer crowds and often coincide with the baby season for many of Africa's famous herbivores, as well as the year's best birding.
The downside is that with enough food and water everywhere, animals don't move around a lot and stay hidden in the undergrowth. Some camps and lodges close for the rainy season, and roads can be challenging to navigate if flooding occurs.
How to select the best parks
You will first need to decide where in Africa you want to go on your safari. Two central regions have the best wildlife – East Africa and Southern Africa.
The Initial step to reserving a cheap African safari is to choose the destination that is most appropriate for your budget. East Africa's most famous safari destinations have been synonymous with luxury safari lodges and five-star park prices. Therefore, safaris to nations, including Kenya and Tanzania, are often better suited to people who have the cash to burn.
Botswana and Zambia may also be challenging because of the sheer remoteness of their most famous reserves. The Okavango Delta, as an instance, is best accessed via charter plane – but that raises your expenses.
The most budget-friendly destinations for wildlife safari in Africa are those that are accessible, have plenty of choices of safari spots and operators, and charge prices in local currencies as opposed to US dollars. South Africa and Namibia are both ideals for the budget traveller, with excellent infrastructure for self-drive safaris, camping safaris, and overland excursions.
Zimbabwe is another excellent option, as a result of the meagre cost of lodging, food, and transportation. When selecting your destination, consider the cost of getting to the very best reserves, the market rate, the price of park fees, and game drives.
Lots of people visit a couple of wildlife parks to increase their chances of seeing something. However, choosing just one Park and spending your entire vacation, there's a beautiful way to cut down costs on domestic flights, automobile rental, or transfers.
Make your choice based on what you most want to see. For ex, if you're going to witness the Great Migration, visit the Serengeti or Masai Mara. And if you're going to cross the Big Five off your bucket list, visit Kruger or Hwange National Parks.
Decide on how you safari
We often think that being on a safari is all about cruising in a 4×4. Well, how you safari is up to you and Africa has plenty of options. For first-timers and families, group or organized tours are an excellent way to the wildlife safari in Africa. Try a trip with a private guide or go on self-guided driving tours in parks like Etosha in Namibia.
And if you want something more unique and adventurous, then some luxurious safaris in Botswana offer horse-riding and glamping opportunities in the wild. You can even head to Kruger National Park in South Africa or one of the many safaris in Uganda and Rwanda for walking safaris. You can also explore going on a group safari; they are an excellent option for two reasons. Firstly, they're cheaper than private tours, allowing you to split the cost of accommodation and transport with others. Secondly, they can be a fantastic way to meet other travellers and make good friends.
If you prefer more freedom, then you should consider a self-drive safari, and cover the spots you like. You can tailor your itinerary to suit your interests, and change it whenever you want. You decide when to stop for breaks, which routes to take within the reserve, and which hotels to book.
Many self-drive cars are equipped with a rooftop tent, keeping the cost of accommodation to a minimum as well. However, you won't enjoy the luxury of having an expert guiding you around and taking you to the watering holes. You also need to choose a destination with safe roads and safari parks that allow self-drive vehicles.
Get Your Visas
After you decide where to go for your safari in Africa, you should read about visa requirements for the destination. Zambia and Zimbabwe both require a visa for entry, but this can be done on arrival at the airport or land border. For those traveling to both Zambia and Zimbabwe, visitors can now obtain a KAZA Uni Visa, which is suitable for 30 days in both countries and can be acquired at the border. Any visitor going to Malawi can buy their tourist visa at the border. Tanzania travellers must also have a visa, which can be obtained on arrival for most nationalities.
What to pack for a wildlife safari in Africa
We recommend you wear lightweight and neutral colours for safari. You will head out for the safari before sunrise and return after sunset to take something in case you feel chilly in the evening. Don't go on safari without at least some sort of jacket or fleece.
Most of your time will be spent in the back of a vehicle, so wear comfortable footwear that you can easily remove if needed unless you plan to go on walking safaris. Walking safaris or bush walks are one of the most popular safari activities in Zimbabwe, Zambia, and Tanzania. It is essential to have the right shoes and clothing for this activity. Also, make sure you carry plenty of water for the walking tours and a walking stick too!
A good safari hat and sunscreen lotion is always recommended as you will spend hours out in the sun. You don't want to get heatstroke or a lousy tan! Get a good camera with a decent enough zoom function. Bring batteries and power banks to keep all your gizmos charged if you are going to be out the whole day.
We run many of these trips around the African subcontinent. Be sure to check out the tours that we offer.
Please let us know in comments, what are your dream parks in the African continent.
Share:
Kirti Ranjan is the co-founder of Safari Monks, a professional travel and guided photo tours company, designed to help you get the best out of your camera whilst exploring wonderful destinations. A professional photographer for over a decade, Kirti, enjoys photographing the surreal landscapes and wilderness in its real environment.